Ojiya is a small town in the mountains north of Tokyo. Each winter they have a hot-air balloon festival, which includes snow sculptures, food tents, fireworks and, of course, hot-air balloons, which, if the weather is decent, you lay down your yen and take for a tethered flight a few hundred feet in the air. It snowed most of time I was there, so the balloons were grounded. In the evening there's a "light" show: the flames that produce the hot air for flight flash into the balloons, making them glow like small, multi-colored moons. The fireworks use the balloons as a backdrop...um, make that a frontdrop.

Ojiya is also known for raising championship koi, which must be spotted and colored to exacting specifications. There's a koi "exhibit" downtown where you can feed them and read about this esoteric (by American standards) pastime.

As for the anger that simmers just below the surface in Ojiya, you'll have to go to the jump to check that out.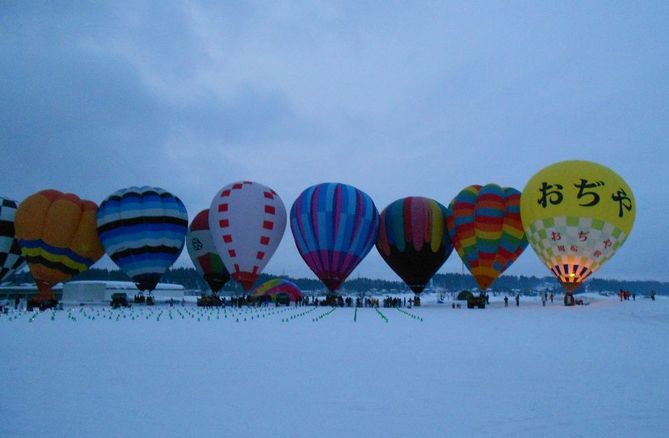 What's got Ojiya so angry? I don't know. But it was apparent from the faces of these denizens of the town.